The Maison was founded in the 1870s after Lucien Kraemer left Alsace during its occupation by the Prussians.
Lucien's first ever store was located in rue de Penthièvre, (Paris, 8th arrondissement).

Around 1880, he relocated to rue Tronchet, near the corner of Place de la Madeleine.
Back then, the Rothschild and Camondo families and the Comte Boni de Castellane were some of his most renowned French clients.
The Hamilton-Rices, the Wideners, Mr. and Mrs. Balsan (born Consuelo Vanderbilt, Mrs Balsan had formerly become Duchess of Marlborough-Churchill and lived at Blenheim Palace), and the Sassoons were some of the many foreign families who were already flocking to the Maison to admire the works of art, along with a number of collectors and aristocratic families from Central Europe and pre-revolutionary Russia.

In 1928, Lucien and his son Raymond bought a private townhouse located at 43 rue de Monceau, near Parc Monceau. Another townhouse, owned by the Camondo family – the Kraemers' friends, neighbours, and customers – stood just a few feet away. Today, their property is known as the Nissim de Camondo Museum.
Ever since then, 43 rue de Monceau has been hosting the Galerie.

A very special American visitor wrote the following in his diary, circa 1930: "I visited young Kraemer's gallery, rue de Monceau".
He was Paul Getty, founder of the famous museum that bears his name. He was considered the great grand-father of the young generation.
After the war, in 1945, Raymond and his son Philippe resumed their work by slowly rebuilding the business and made the following promise: "even if each room contains no more than one or two furniture pieces, they will all be outstanding".
After two decades of effort, the Maison regained its place among the leaders of the 18th century furniture market.
Circa 1970, the sons of Philippe, Olivier and Laurent got involved in antiques, making sure to maintain the gallery's high standards and to expand its reach. In 2000, Olivier's son Mikaël and Laurent's daughter Sandra became the family's 5th generation of antique dealers.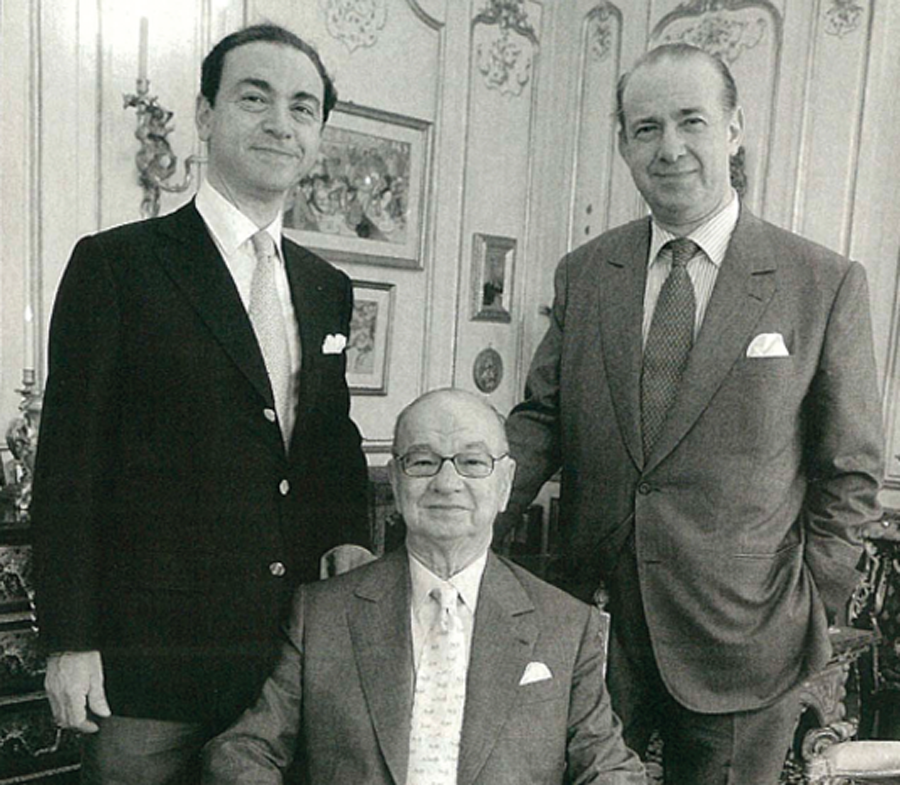 With the arrival of Alain, the new generation is complete. They are working together in the numerous rooms of the rue de Monceau townhouse and abroad, by organizing exhibitions in museums and public places. The family is also looking ahead. They have opened a number of rooms whose décor is markedly contemporary; the furniture and art pieces blend in beautifully.
This well-known, yet discreet Maison relies on authenticity, beauty, rarity, originality and charm as its selection criteria.
Family of Art enthusiasts

For nearly 150 years, numerous important 18th-century furniture pieces and art works have been displayed in the Maison.
Today, some of these pieces are exhibited in the collections of the greatest museums in Europe and in the United States.